The original Serrature Meroni's padlock for every kind of van and light commercial vehicle
Total protection for each type of van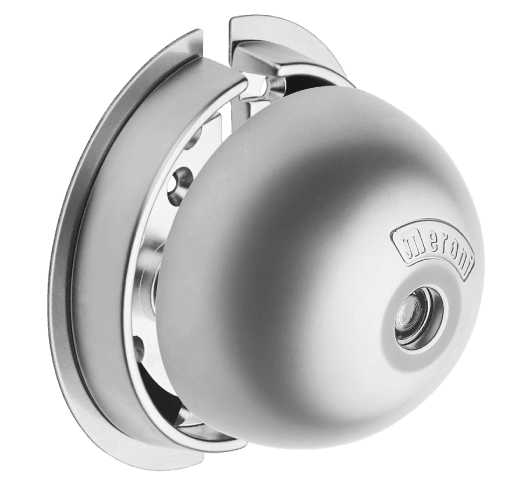 UFO Classic's intrusion safety is guaranteed by both form and materials used. The spherical cap adheres perfectly to the bodywork, leaving no room for threading instruments to pry.
In addition, the core of the tubular key cylinder is anti-trap and antipicking, with the coveted CNPP and Tov certifications.
Temporary, solution without puncture
UFO Temporary is the solution that allows the installation of the UFO Classic security system without drilling the body of the vehicle.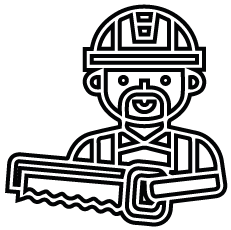 Carpenters and Freelancers
Visit the technical area and find out all the details
Specifications
– Reinforced shell, with internal hardened steel spheres to provide anti-drill and anti-cut protection
– Matt nickel finish
– 7 radial pin cylinder with up to 250,000 combinations
– Lock with drill-resistant, pick-proof security cylinder
– Adhesive drilling template for quick installation
– Supplied with all the necessary fitting accessories
– Dimensions: Ø 95 x h 39 mm
– Installation time: 30 min
The padlock for every kind of van and light commercial vehicle.
Total protection for each type of van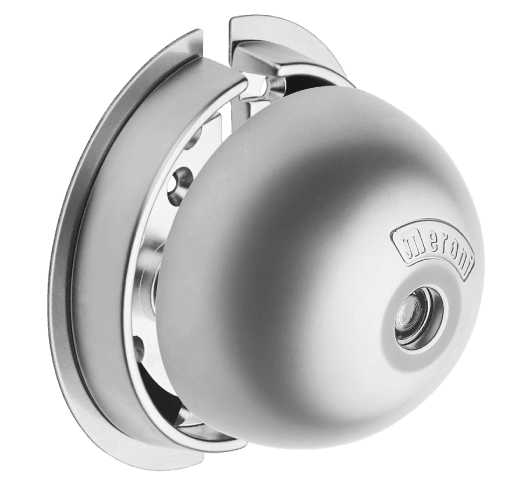 UFO Classic is the defender that has revolutionized truck security by setting new standards. Prior to UFO, there were only hacks and other ineffective DIY workarounds to try and reinforce the truck's existing locks, but these only succeed in making the vehicle look bad with rods, rusty padlocks, welding and other visible patchwork.
With its easy, fast installation, UFO was immediately recognized as the solution everyone had been looking for and is now being used by all who work in their vans and need to effectively protect their cargo and their vehicle, from the owner driver on up to the largest fleets.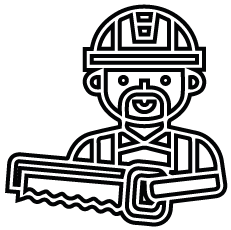 Carpenters and Freelancers
Temporary, without-drilling solution
UFO Temporary is the solution which allow to install the security van lock UFO Classic without drilling vehicle's body.
Visit the technical area and find out all the details
Specifications
– Reinforced shell, with internal hardened steel spheres to provide anti-drill and anti-cut protection
– Matt nickel finish
– 7 radial pin cylinder with up to 250,000 combinations
– Lock with drill-resistant, pick-proof security cylinder
– Adhesive drilling template for quick installation
– Supplied with all the necessary fitting accessories
– Dimensions: Ø 95 x h 39 mm
– Installation time: 30 min